Best Affiliate Review
What is Autosurf (Automated Traffic Exchange)?
Autosurf or Automated Traffic Exchange is a type of Traffic Exchange that people with sites or blogs can submit their site to have their site viewed by other members while they surfing other's sites. But instead of having members manually clicking, autosurf have a system to automatically surf and rotate member's submitted or advertised sites. This make a number of page view much higher but may have less quality views. And that require some more carefulness in using. Make sure you have a proper antivirus before using this(If you don't, I recommend you to better use Manual Traffic Exchange). Anyway, If you want a big boost of traffic for your sites, using Autosurf can do a good job for you.
If you already have favourite TEs but want to power up your result, try Traffic Exchange Add-on.
These are example of automatic traffic exchange (Autosurf) which is free to join. If you're not already join some, you can join today for faster extra benefit for free.
1.HitLeap
Type: This site is Automatic Traffic Exchange.
Affiliate Program: Free user get 10% Residual traffic and 20% cash commission / Upgraded user get upto 30% traffic and 50% cash commission

Click here to go to HitLeap
2.SmileyTraffic
Type: This site contain Both Manual and Automatic Traffic Exchanges. Also have Internal Banner and Text ads exchange.
Affiliate Program: Free user get 5% Residual traffic on 5-Levels and get 5% commission/ Max Upgraded user get 30-10% Residual traffic on up to 10-Levels with Free random referral

Click here to go to SmileyTraffic
3.Hit4Hit
Type: This site contains both Automatic and Manual Traffic Exchange. Also have Banner-for-Banner Exchange
Affiliate Program: Get bonus credits when your referral reach each of 10 bonus levels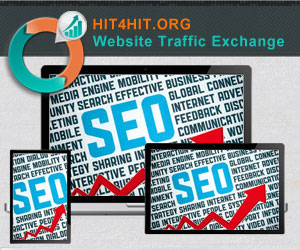 Click here to go to Hit4Hit
4.OtoHits
Type: This site is mainly Automatic Traffic Exchange
Affiliate Program: 10% Residual Traffic


Click here to go to OtoHits
5.Yibbida Autosurf
Type: This site is mainly Automatic Traffic Exchange with Banner and Text ads
Affiliate Program: Free user 3% one level/Upgraded up to 5% 6 level

Click here to go to Yibbida